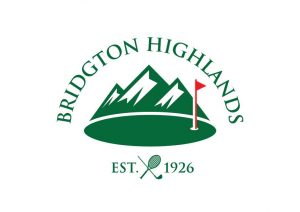 4 For 3 Green Fees
(Walking Only)
OR
$45 FOR 18 Hole Green Fee W/ Cart
$45/18 Value
Must Have GOLF BOOK COUPON to REDEEM BUY GOLF BOOK HERE!
Bridgton Highlands Golf is a fun, friendly, open-to-the-public golf and tennis facility located in the heart of Maine's Lakes Region with a range of activities for everyone.
In 1925-26 Robert Braun, contacted the noted golf course designer, A.W. Tillinghast, to design a course on Highland Ridge.
Tillinghast, noted for many famous courses, including Baltusrol, Winged Foot and Bethpage, designed a par 37, nine-hole course with a length of 3212 yards. The actual "hands on" work at Bridgton was done by Ralph Martin Barton, who also did the work at Tillinghast's Mid-Ocean and Yale University golf courses.
In 1992, 20 community-minded citizens purchased the nine-hole golf course at auction and immediately set about to expand it to an 18-hole layout using a design by Fred Ryan, one of the new owners. The new holes were intertwined with the original Tillinghast holes and those added by Cornish & Silva. The 18-hole layout, featuring four sets of tees, opened for play in 1994.